Attorney at Law Martin Bernhardt
As founder and owner of the Law Office, Martin Bernhardt advises his clients since 2011 as an independent lawyer mainly in the field of business law. Besides his studies at the Free University of Berlin and the Seoul National University he acquired many years of professional expertise in Korea and Japan, comprising legal training at the Supreme Court of Korea including the High Court if Seoul, the Administrative Court of Seoul and the National Judicial Research & Training Institute of Korea in Ilsan as well as practice at the Korean-German Chamber of Commerce and Industry in Seoul and at the Tokyo office of a major international law firm. During his legal clerkship at the High Court of Berlin he practiced at the Federal Foreign Office of Germany (Auswärtiges Amt), the department for organized crime at the public prosecuter´s office of Berlin and a Japanese law firm in Tokyo which is specialized in cross border transactions between Japan and Korea. In 2012 he was appointed as the corporation lawyer of the embassy of the Republic of Korea in Germany.
Martin Bernhardt advises his clients in German, English, Korean and Japanese.
Ass. iur. Magdalena Bernhardt
Magdalena Bernhardt was born in Poland and studied law at the Free University of Berlin. In 2012 she successfully passed the 2nd legal state exam in the jursidiction of the High Court if Berlin. Her professional legal experience comprises stations in a German law firm specialized on international clients, Polish law firms in Wroclaw and Swidnica, the Film Promotional Agency of Berlin and the public Polish TV station TVP in Wroclaw. Since 2015 she uses her multi-cultural background and strong expertise in the field of art and creative sciences in our law firm and is entrusted with the consultation of our international clients in the fields of civil, administrative and immigration law.
She speaks Polish, German and English.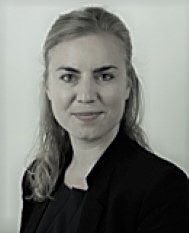 Solicitor Schulamit Kriener
Schulamit Kriener was admitted as a solicitor of the Senior Courts in England and Wales in September 2018. She obtained her Graduate Diploma of Law from the University of Law and her Legal Practice Certificate from BPP Law School in London. She is a member of the Law Society of England and Wales.
Ms Kriener completed her legal training at one of the leading multinational law firms in London and was seconded to the firm's overseas office in Singapore for six months in 2017. Her legal expertise includes project and real estate finance, corporate funds and international arbitration and litigation.
Prior to her legal studies, Ms Kriener was awarded a Bachelor of Honours First Class in Politics and Korean and a Master in Korean Studies from the School of Oriental and African Studies, University of London. She lived in South Korea for two years and was enrolled at Korea University as an exchange student for a language year abroad in 2010/2011.
Ms Kriener is fluent in German and English and has an advanced knowledge of the Korean language.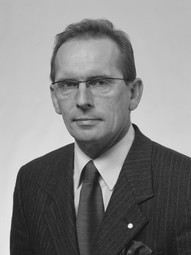 mgr. inz. Jarosław Kurzawa
As long-standing member of the National Parliament of Poland (Sejm) and the Lower Silesian Parliament which he served as its President from 2001 to 2004 Mr. Kurzawa has an extensive expertise in the management of international business development and political cooperation. Various renowned bilateral projects such as the Polish-German Economic Forum in Kryzowa (Kreisau) and numerous cooperations between Germany and Poland in the field of technology and science are based on his initiative. For his engagements he was awarded with the order Polonia Restituta.
In the Martin Bernhardt Law Firm Mr. Kurzawa is managing as a senior advisor economic and academic cooperations between Germany, Poland and Korea.